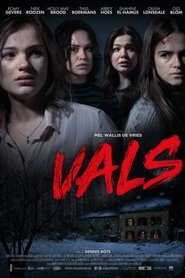 Vals
BiosAgenda.nl was previously visiting the recordings of the successful Eighth-Groupers Crying not and of the epic Storm: Letters of Fire. Dennis Bots' Dragon Rider latest film Vals is based on the eponymous youth thriller that Mel Wallis de Vries wrote in 2010.
The scenario of Vals is from the well-known scriptwriter Alexandra Penrhyn Lowe, with whom Dennis Bots previously collaborated on the Anubis series (including Christmas BreakIn "Anubis: The Path of 7 Sins").
In the film include: Thijs Boermans, Abbey Hoes, Romy Gevers, Niek The Aeronauts Roozen, Shahine El-hamus and Holly Brood.
Duration: 97 min
Release: 2019